2019 Sponsors and Exhibitors
Platinum Sponsor

Innovation and commitment
Driven by a constant scientific innovation approach and quality values, trust and proximity, we are known for placing the patient at the heart of our commitment. Our leading solutions for Interventional Urology make it easier for you to practice medicine.
For more than 120 years, and by working together with surgeons, we have initiated scientific and therapeutic advances of the highest order. Our expertise and the high quality of our industrial processes contribute to offering you approved medical materials worldwide.
Our solutions to transform patient care
The range of products has been entirely designed to make patients' lives easier.
Endourology: a wide range of disposable products for stone management like Dormia® stone extractors, Ureteral stents, Access sheath (Retrace®) and guidewires. We have extended our line with an innovative digital solution to remove ureteral stents in one step: Isiris® α . The product is a single use flexible cystoscope with an integrated grasper.
Women's Health: slings (Altis®, Aris®), and lightweight meshes (Restorelle®), to treat stress urinary incontinence and pelvic organ prolapses.
Men's Health: male sling (Virtue®), inflatable penile implants (Titan® Touch), as well as malleable implants (Genesis®) to treat erectile dysfunction.
Specialty Intervention: a wide range of drains and a suction/irrigation device for laparoscopy (Elefant®). Disposable devices related to the handling of prostatic disorders: prostatic catheters (X-Flow®, Prostaflow), post operative bags (Cysto-Care®), bladder evacuator; and also addressing bladder and suprapubic drainage, urethral strictures, voiding dysfunctions, bladder outflow obstruction and other urological conditions (Cystodrain®).
A trusted partner at your side
Because your patients have specific needs and your expectations are demanding, customer service and sales representatives are available whenever you need them, to help you find the right solutions to your specific requirements.
Together, we can make life easier for patients with intimate healthcare needs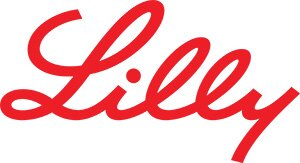 About Eli Lilly and Company
Lilly is a global healthcare leader that unites caring with discovery to make life better for people around the world. We were founded more than a century ago by a man committed to creating high-quality medicines that meet real needs, and today we remain true to that mission in all our work. Across the globe, Lilly employees work to discover and bring life-changing medicines to those who need them, improve the understanding and management of disease, and give back to communities through philanthropy and volunteerism. To learn more about Lilly, please visit us at www.lilly.com
Bronze Sponsor

GSK – one of the world's leading research-based pharmaceutical and healthcare companies – is committed to improving the quality of human life by enabling people to do more, feel better and live longer. With a proven track record for providing medicines, vaccines and consumer products, the company has a long-standing innovation history of over 300 years and its presence in the Gulf Cooperation Council (GCC) has been expanding for the last 70 years – providing greater access and innovation to people in the region ever since.

For further information please visit www.gsk.com

With a portfolio representing a continuum of activities spanning from prescription drugs and consumer healthcare products to dermo-cosmetics, Pierre Fabre is the 2nd largest dermo-cosmetics laboratory in the world, the 2nd largest private French pharmaceutical group and the market leader in France for products sold over the counter in pharmacies.

In 2017, Pierre Fabre generated 2,318 million euros in revenues, of which 62% came from its international business. Pierre Fabre, which has always been headquartered in the South-West of France, counts about 13,500 employees worldwide, owns subsidiaries and offices in 47 countries and enjoys distribution agreements in over 130 countries. In 2017, Pierre Fabre dedicated ca. 175 million euros to R&D efforts, split between oncology, central nervous system, consumer healthcare, dermatology and dermo-cosmetics. Pierre Fabre is 86%-owned by the Pierre Fabre Foundation, a government-recognized public-interest foundation, and secondarily by its own employees through an international employee stock ownership plan.
Exhibitors