2018 Sponsors and Exhibitors
Platinum Sponsor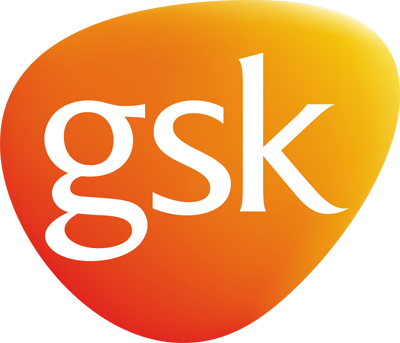 GSK is a leading healthcare company on a mission to help people do more, feel better and live longer. Regionally and globally, we have a proven track record for providing medicines, vaccines, and consumer products. GSK has a 300-year global legacy and 65 years of local presence in GCC; GSK opened its first office in the region 65 years ago and has been providing greater access and innovation to patients and consumers ever since.
Gold Sponsors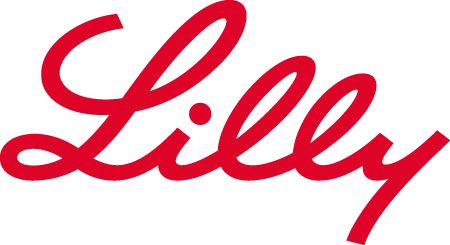 Lilly is a global healthcare leader that unites caring with discovery to make life better for people around the world. We were founded more than a century ago by a man committed to creating high-quality medicines that meet real needs, and today we remain true to that mission in all our work. Across the globe, Lilly employees work to discover and bring life-changing medicines to those who need them, improve the understanding and management of disease, and give back to communities through philanthropy and volunteerism. To learn more about Lilly, please visit us at www.lilly.com and http://newsroom.lilly.com/social-channels.

Coloplast develops, produces and markets products for surgical treatment of urological and gynaecological disorders such as urinary stone disease, benign prostate hyperplasia, voiding dysfunctions, erectile dysfunction, male and female urinary incontinence.
All its devices are developed in close cooperation with surgeon partners.
Coloplast offers a wide range of disposable products for stone management like Dormia® stone extractors, ImaJin®, Vortek® and Biosoft® duo ureteral stents, Retrace® ureteral access sheaths, Kolibri® percutaneous Nephrostomy kits.
We have extended our portfolio with a new innovative single use digital solution to remove ureteral stents in one step, anywhere at any time: Isiris ®.
You can explore more at https://www.coloplast.com and https://www.isiris-scope.com/
Silver Sponsor

As a family-owned and operated business, Erbe develops, manufactures and markets surgical systems for professional use in various medical disciplines all over the world.
Erbe technology leads the market in many countries and is therefore an inherent part of the working processes in the OR. The products are thus helping to provide the best possible treatment for patients. The portfolio comprises devices and instruments for electrosurgery, thermofusion, plasmasurgery, cryosurgery and hydrosurgery. By combining these technologies, innovative applications become possible, particularly in general surgery, gastroenterology, gynecology, pulmonology and urology.
Erbe employs more than 950 people worldwide, over 630 of them in Germany. Approx. 120 employees work in research and development. The intensive collaboration with renowned users from medical schools and hospitals is the key to success with which Erbe successfully furthers developments in medicine.
The Representative Office Middle East, Africa (MEA) was established in September 2010.
INGENIOUS MEDICAL GmbH, a company based in Germany and being involved in Minimal Invasive Surgery within several disciplines such as Laparoscopy, Urology, and Gynecology. In addition to single use items for Surgery.
Bronze Sponsor

SAJA is a joint venture between the premier Saudi healthcare company Tamer industries and two of the leading Japanese Pharmaceutical companies, the Japanese Partners which are Daichi Sankyo Company Ltd, and Astellas Pharma Inc, Both companies are major players in the Japanese healthcare sector, each with an impressive portfolio of ethical medicine.

NMC Health plc is the leading private sector healthcare operator based out of the United Arab Emirates. The group, having started its operations in the country in 1975, has an international network of hospitals in the UAE & GCC, Europe and South America consisting of about 135 healthcare facilities across 12 countries, catering to over 8.5 million patients per year, and employing over 2000 doctors and 18000 administrative and support staff.
The Group is also a leading UAE distributor of products and consumables across several key market segments, with the major contribution coming from healthcare related products. NMC Trading, a subsidiary of NMC Health plc, is one of the largest distributors in the UAE with distribution rights for some of the most iconic brands from around the world, including 3M, Medtronic, Welch Allyn, Meyra, Sorg, Patron, Abbott Diabetes Care, Nestle, Unilever, Nivea, Pfizer, Siemens, Samsung, Sanofi, Kiwi, Brylcreem, and Henkel, among others. NMC Trading sells products and services to over 10,000 businesses across the UAE.
NMC Health plc reported revenues of in excess of US$1220m in 2016. In April 2012 NMC Health plc became the first healthcare company from the GCC to list on the London Stock Exchange (LSE). NMC Health plc is a constituent of the coveted FTSE 100 Index of the blue-chip companies at the LSE.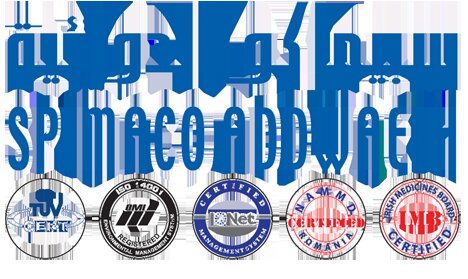 Saudi Pharmaceutical Industries & Medical Appliances Corporation (SPIMACO) is a Saudi Joint-Stock company with a fully paid-up capital of SR 1.200 billion. SPIMACO was established in 1986 with the main objective of setting up an advanced pharmaceutical industry in the Kingdom of Saudi Arabia, for the local production of medicines and medical appliances and to market these products inside the Kingdom and for export abroad. SPIMACO currently competes in 14 markets across the Middle-East and North Africa. SPIMACO is committed to provide high quality pharmaceutical products meeting international standards that earn the loyalty of its regional and international customers through internal development and strategic alliances to benefit its society.
SPIMACO Regional Office, Duabi. UAE.
For further information kindly visit www.spimaco.com.sa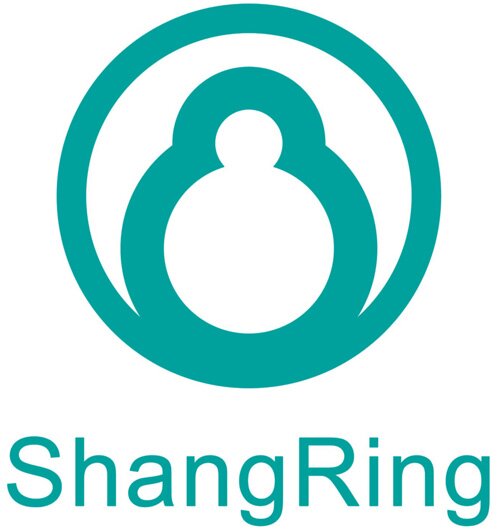 Wuhu Snnda Medical Treatment Appliance Technology Co., Ltd, founded in June 2005 by Mr Shang Jianzhong, is a science and technology innovation-oriented enterprise and headquartered at the Service Center for Science & Technology Innovation in Wuhu Economic & Technological Development Zone. As one of the global partners of Bill & Melinda Gates Foundation, Wuhu Snnda is a leading business in the field of HIV/AIDS prevention by using male circumcision devices, and has been qualified for China GMP, US FDA and ISO 13485. The ShangRing® male circumcision device received series of prizes in the past years, including the First Prize for Technical Achievement in 2013(American Society for Reproductive Medicine), Wuhu Municipal Science & Technology Contribution Award in 2014, the Gold Medal for Inventions in Geneva in 2015, Gold Medal for Invention(ShangRing disposable circumcision device) in 2016 in Nuremberg, Germany, award of Anhui Provincial High-tech Business and Excellent Chinese Patent in 2016, Gold Medal in recognition of innovative excellence in the category of Engineering, Award of Merit, and Humanitarian Award in 2017(Pittsburgh, PA, USA). Particularly, Mr. Shang Jianzhong is the first Chinese winner of Humanitarian Award in the history of international INPEX.
The ShangRing® male circumcision device, developed and manufactured by Wuhu Snnda, is the first China-made device prequalified by World Health Organization, and for the first time fully makes male circumcision without any suturing, for which is recognized as the revolution in the history of global male circumcision.
Wuhu Snnda is committed to the mission that 'science and technology can create value and cooperation bring about win-win', and determined to make ShangRing® devices available both at home and abroad so that we can extend greater contribution to the reproductive health of the human race.

Established in 1980, Julphar is one of the largest pharmaceutical manufacturers in the Middle East and North Africa (MENA) region, producing over 200 branded products across its twelve manufacturing facilities. The Julphar mission is to offer high quality medicines at affordable prices, whilst also working towards positioning Ras Al Khaimah as a robust and growing market with a diversified economic base.
Julphar maintains a diverse product portfolio which target major therapeutic segments including endocrinology, anti-infective, cardiovascular and gastroenterology, over-the-counter, nephrology, dermatology, respiratory, metabolic and burn and wound management.
Julphar's core business is manufacturing and over the recent years decided to focus on innovation in Biotechnology with the launch of a $150m Manufacturing Facility entirely dedicated to producing Raw Material needed for Biosimilar products. Today, this facility is the only plant in the MENA region that produces insulin using insulin crystals derived from r-DNA technology.
Exhibitor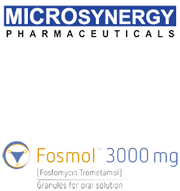 Microsynergy Pharmaceuticals launched operations in 2014 as a Middle Eastern pharmaceutical company; a joint venture between Synergy Pharma and Micro Labs India Limited. Headquartered in Dubai Science Park, UAE.
Quality first
Microsynergy Pharmaceuticals is poised to provide high quality affordable lifesaving drugs. Our products are manufactured under stringent quality checks at manufacturing facilities following the cGMP , approved by USFDA and UAE authorities. We were instrumental in introducing the first generics of Celecoxib, Ebastine and Serratiopeptidase to UAE.
Future Focus
MICROSYNERGY PHARMACEUTICALS strives to be way ahead of other pharmaceutical manufacturers in the region with its distinct portfolio developed, internally or through acquisitions and licensing. Particular focus will be on Skeleto- Muscular diseases, Gynecology, Cardio metabolic disorders and Pediatrics.
In-house developments and extraneous R&D in different parts of the world will be finally converged into MICROSYNERGY Portfolio, offering the best in class treatment options to the patients.
For Sponsorship inquries & opportunities, please contact:
Solomon Jacob
Solomon.jacob@mci-group.com
+971 4 311 6300